LEGO Club is back for the school year, meeting the first Thursday of every month at 5:30, we hope to see you there!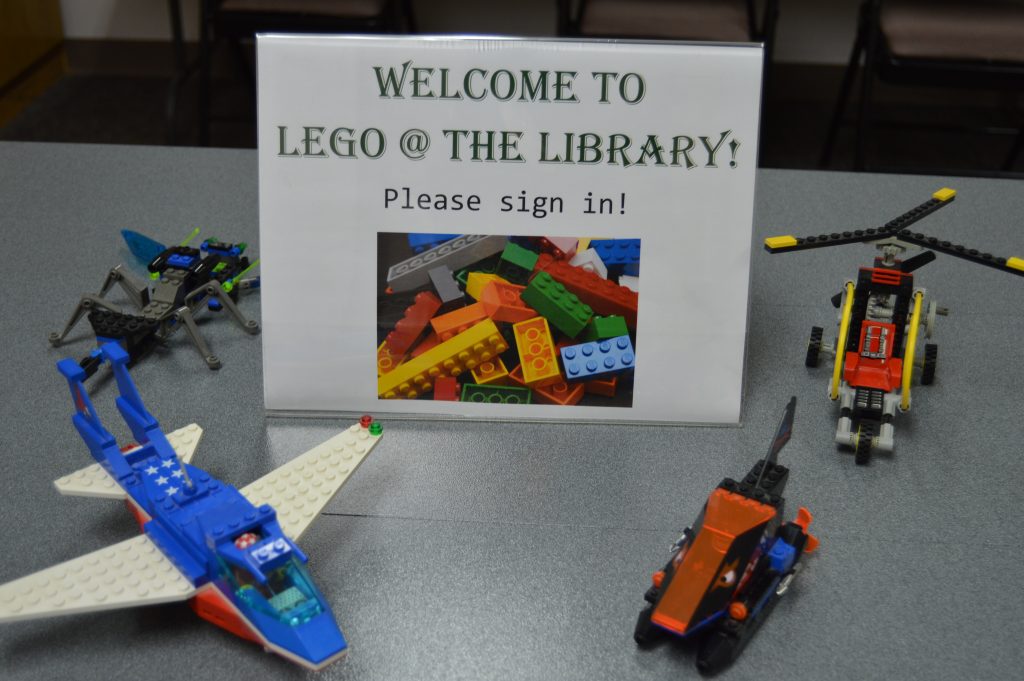 ---
All children are invited to attend the library's Lego Club. Kids will get to play with the awesome collection of LEGO bricks here at the library, and then they will be able to display their finished models in the library display case. The club meets on the first Thursday of the month from 5:30 to 6:30 pm.
Don't miss out on the fun next month. See the fun we have!
The founding of the current LEGO Club started with the kid's from the PNG Flight University.
At the conclusion of the Flight University semester the trainees participated in a focus group to discuss what we could do once the program ended. One idea that came out of this meeting was to form a Lego Club (using the remaining PNG funds to purchase the necessary supplies). During the meetings the Flight University graduates would work with younger individuals to help them learn to build with legos. This spark of an idea has ignited and created Lego at the Library. The first meeting was Thursday, August 6th and was a smashing success! Subsequent meetings on the first Thursday of each month from 5:30 to 6:30 are planned.